21 years and getting better all the time, thanks to all our customers old and new
​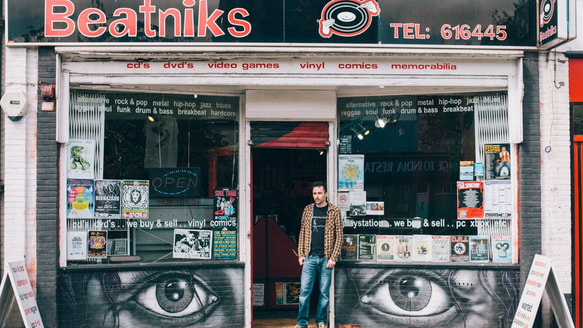 about us
​
Beatniks is based in Norwich and is a local independent record shop that has gone from strength to strength over the last 20 years. We offer a huge range of music, film, and video games with over 20,000 items in stock.
​


​​selling

we give the best prices in Norwich & Norfolk for your unwanted vinyl lp's,
blu-rays, cds, video games and rarities... the weirder the Better!
​


ordering
try our ordering service, we can hunt down anything you are looking for including rare and collectible items on cd, dvd, vinyl or anything else
​
buying
so whether it's music ,film, or games you're into... get into Beatniks!
​find us..
..
beatniks records, 50 Magdalen Street, Norwich (Nr Anglia Square)